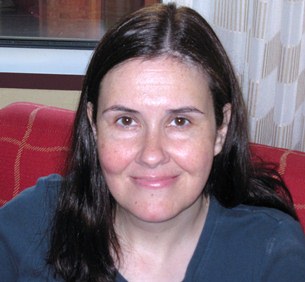 Our Meet the Team posts will give you some info on who we are and what we do. Now, when you get emails from us or read our social media posts, you'll know who you're hearing from!
Meet Noreen Bigelow
Noreen has been with Adoption Learning Partners for nine years and served as Project Manager until becoming Director in 2007. She's in charge of operations and content development, which covers a little bit of everything. Noreen manages the customer service department, technology department and webinars. She makes the curriculum happen, overseeing new content development.
The best part about her job...
I like to help people form families. I believe that being prepared makes for a better outcome, so I enjoy being able to work with the client and agency to provide training and education that prepares parents for children and situations.
What really moves me is when people tell me that they didn't really want to take our courses, but afterwards say they wish they'd taken them earlier because they got so much out of them. It also feels good to help people make informed and educated decisions. For instance, some start off thinking they want to adopt a teen and realize, after taking our courses, that a different age is better for them.
Challenges...
Technology is always changing and being a nonprofit makes it more challenging to keep up with those changes. Also, ALP has clients all over the world with varied exposures to technology. Troubleshooting across those variances can be challenging.
Before joining the ALP team..
Noreen holds a Bachelor of Science in Education from Northwestern University. She always wanted to teach, but graduated college during a recession and wasn't able to find a job in a school. She ended up at The Institute for the Learning Sciences where her work in e-learning began. Noreen has spent over 20 years designing and developing courses for corporations, nonprofits, schools and universities. Immediately before joining ALP, she worked for a company that built many of ALP's initial courses.
Out of the office...
She enjoys walking along the Evanston lakefront with her husband and loves mysteries of all sorts.
Fun fact...
Noreen and her husband have 21 nieces and nephews, in addition to four great nieces and nephews, with one on the way.